As part of 4th Estate's month-long celebration of women's writing, we'll be bringing you personal picks from the 4th Estate team. Those who make up our editorial, marketing, publicity and sales teams will be sharing their favourite piece of women's writing. An incredibly tough question to be faced with, we know, but one that certainly got everyone thinking.
Commissioning Editor Anna Kelly has chosen a work by Angela Carter.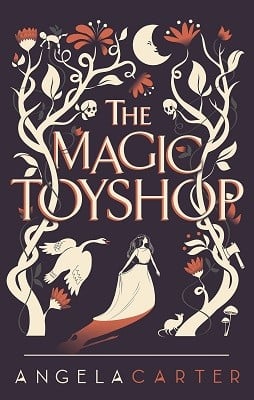 'When I was about sixteen, I started to flounder in my reading. I would veer between unremarkable fluff and long Victorian novels I hadn't quite grown into, and everything left me feeling a little unsatisfied. And then my sister started a degree in English literature, and one holiday she brought home a copy of The Bloody Chamber. I remember clearly how powerfully Angela Carter's struck me that first time I read it. It was distinctly different to everything I'd read up to that point. Beautiful, cold and dark, but also joyous, colourful and wild. I wanted more. I read The Magic Toyshop, and was even more smitten. Here was an author I could get obsessed with, whose words seemed to speak directly to my own imagination. If you tried to define it by what happens in it, The Magic Toyshop would sound like a pretty bleak novel, all about death, emotional abuse and poverty. But it's all in the way it's told.  I know of few other novels which create such a rich and gorgeous world within their pages. The images glow like scenes from a sinister fairy tale, and it sparkles with something slightly otherworldly, yet it's also so real, set in 'Melancholy, down-on-its-luck South London' and anchored by sensible wit and a wry, almost resigned wisdom. Like The Bloody Chamber, it felt to my fifteen-year-old self somehow defiantly female in its outlook, although if I was to explain exactly what I meant by that I'd probably need a good few thousand words and even then might not manage it. At any rate, it inspired me to think about what made writing by women different to writing by men, and to seek out writing by women, and it remains one of my favourite novels ever.'
Subscribe to the 4th Estate podcast.